Fercho's Jumpers is a family owned business, established in Stockton, California, back in 2000. We now serve families in Central Valley – Stockton, Manteca, Lathrop, Tracy, Lodi, Acampo, Woodbridge, Galt and other surrounded cities.
We take great pride in our business ethics and professionalism, superior customer service, lower rental fees, and cleaner equipment over the larger corporate owned moonwalk businesses. From your first contact with us via telephone or email, to our last contact when we take down your rental unit (bounce house), you will notice our difference! Fercho's Jumpers *is* our job – this is not a hobby business where we only work on weekends to make a little extra money. WE KNOW Inflatables! We work hard to earn your business, and we will continue to work hard to keep it!
Many of the clients that we have provided services for have returned and we mostly receive our business through word of mouth. We are proud to say that our reputation is good so far and we mean to keep it that way. We are small so we are still learning and growing into a better party rental business everyday.
Our licensed theme bounces houses rentals are designed and constructed inflatable that comply with the ASTM F-24 committee standards on Amusement Rides and Devices. If you have any questions feel free to e-mail us or call us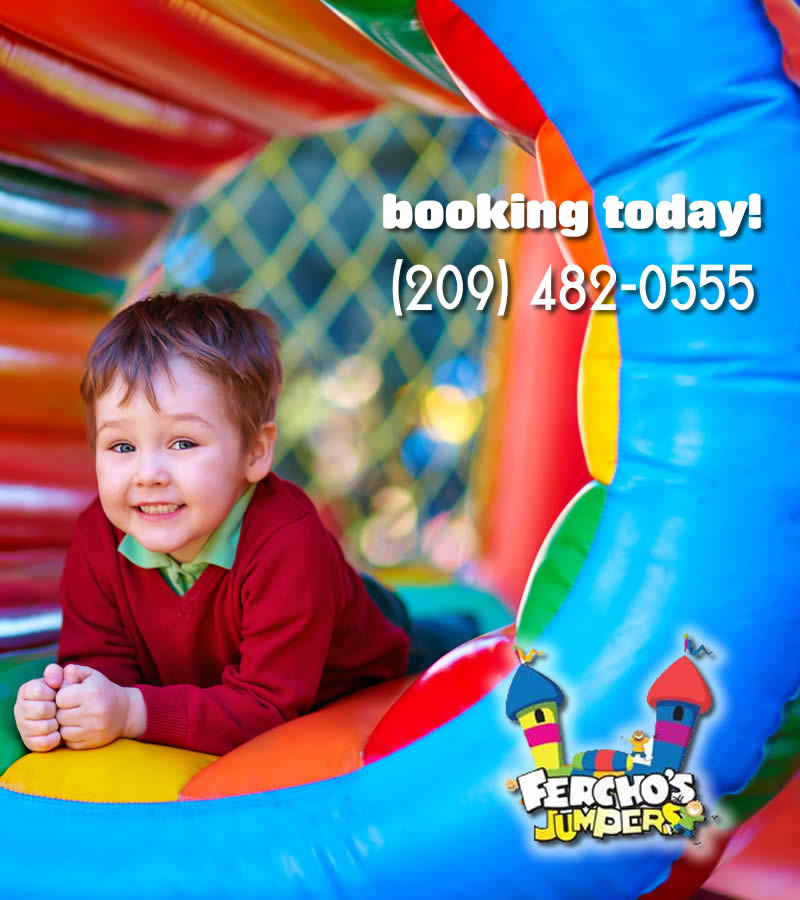 Serving the entire Central Valley
FERCHOS JUMPERS RENTAL SERVICES
Disney Princess Bounce House
Disney Princess Bounce Combo
Dora Bounce House
Spongebob Bounce House
Batman Bounce House
Pirates Bounce House
PopCorn Machine
Snow Machines
Cotton Candy
Tables
Chairs
Linen
Generators
The Wave Water Slide
Dolphin Water Slide
Splash Tunnel Wet Slide
Front Side Wet/Dry Slide
Adrenaline Wet/Dry Slide
Batman Wet/Dry Slide